Scoring
Download the official Scoring Document PDF for the GO Competition Challenge 3 dated March 8, 2022.
Prize summary from the Scoring document
Division 1: Real-Time Market with 8-hour look ahead -- 8 0.25-hour periods, 8 0.5-hour periods, 2 1-hour periods
Division 2: Day-Ahead Market with 48-hour look ahead -- 48 1-hour periods
Division 3: Week-Ahead Advisory with 7-day (168-hour) look ahead -- 42 4-hour periods.
All time periods are given in hours. The times below are wall clock time to solve the problems
Division 1, 2, and 3 rankings will be determined based upon the total score (Market Surplus, zms in the Formulation Document).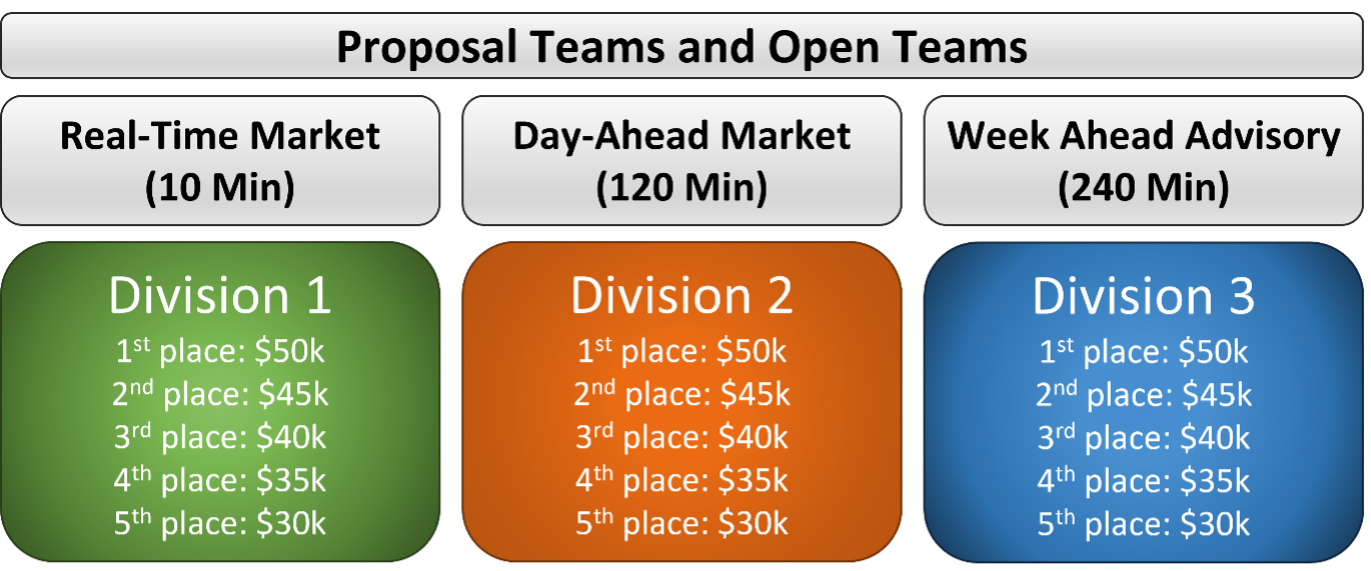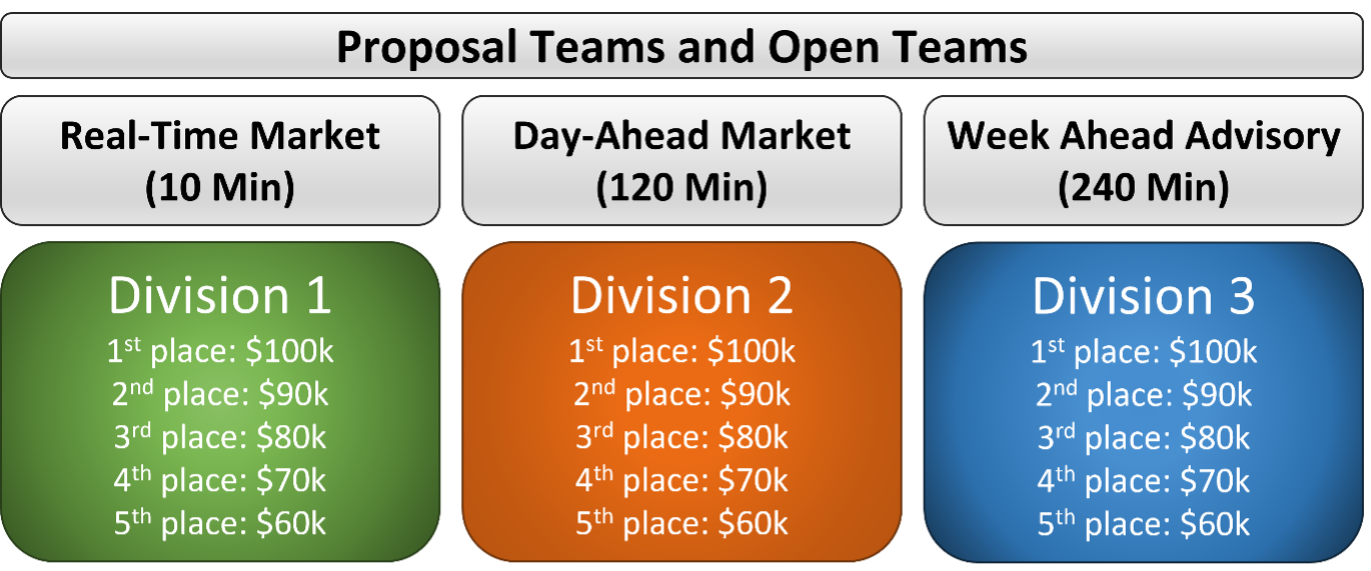 Division 4, 5, and 6 rankings are based on the count of top scores for each scenario in Divisions 1, 2, and 3.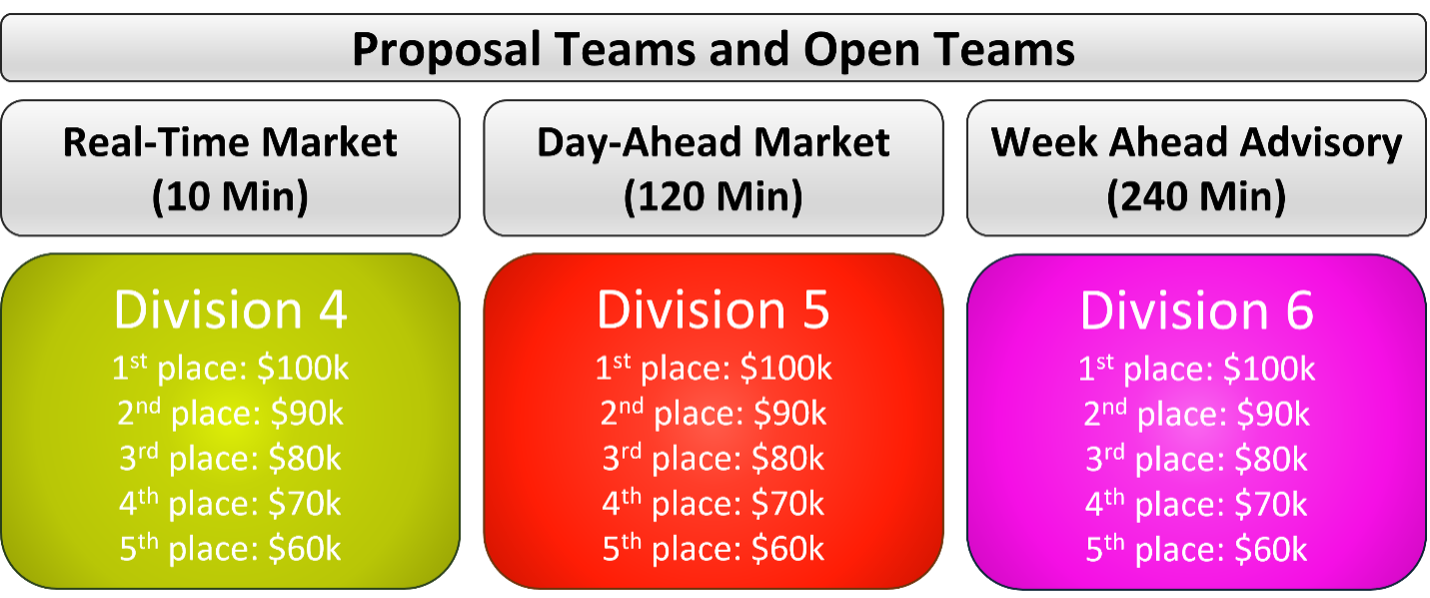 An Entrant Team that placed first in all the divisions in both the Competitive Event 3 and the Final Event could receive $750,000.